To find your Mobile Legends User ID:
1. Login to your game profile.
2. Tap on your game profile picture in the top left corner.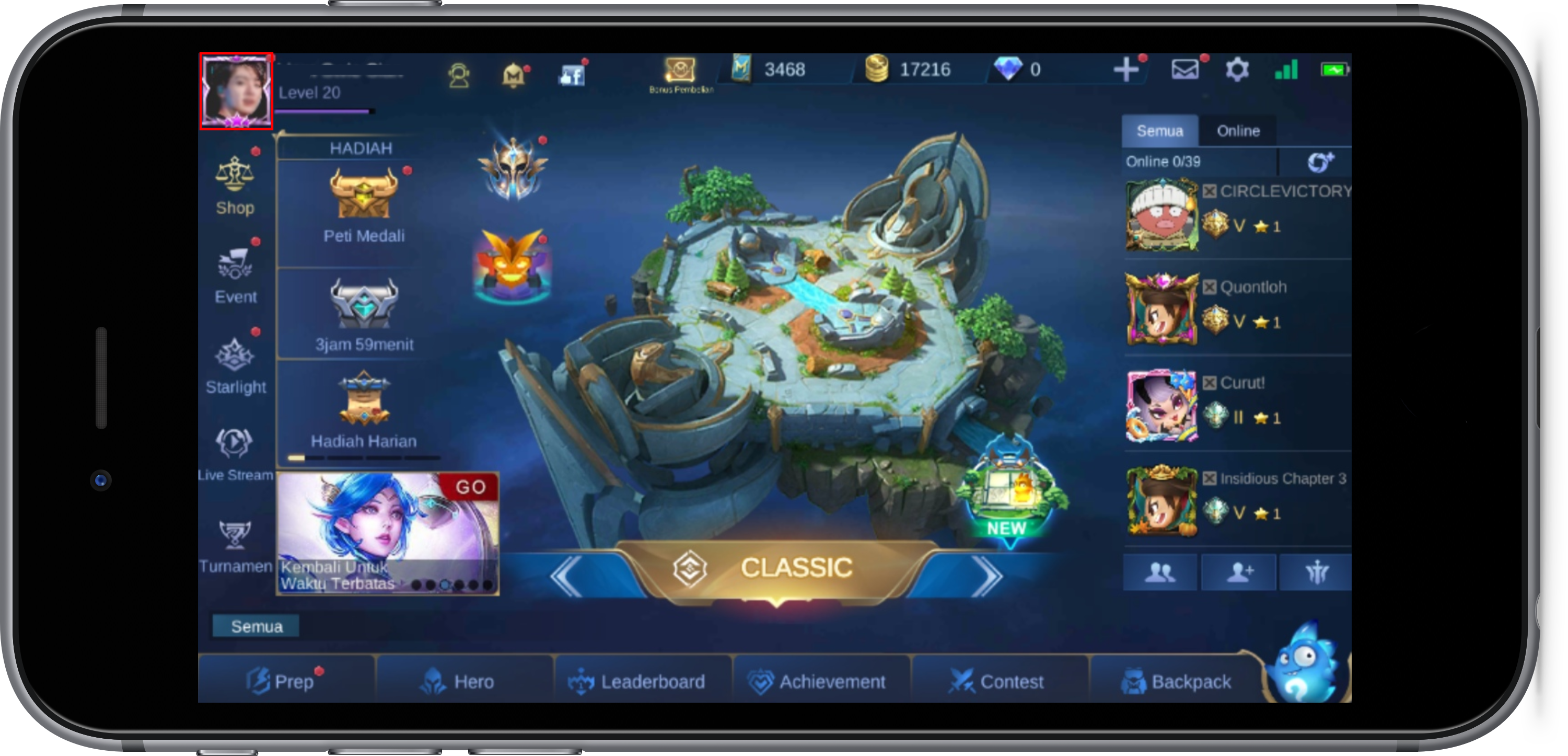 3. You will see your basic information and your User ID beside your profile picture. Your User ID will contain up to 15 numbers, some of which will be in parentheses.